The New Year has brought an onslaught of freezing temperatures and heavy snowfall across much of the United States. This January's bomb cyclone along the Atlantic coast has created particularly hazardous conditions, with temperatures falling well into the single digits and high winds creating an especially dangerous environment. But as we know, work must go on for many industries regardless of the weather.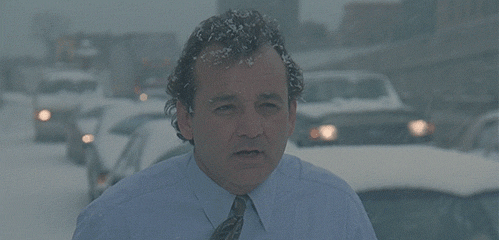 For workers, that means spending time in the cold, performing difficult tasks in conditions that are far from ideal. When conditions are wintry and temperatures are low, workers in industries like oil and gas, construction, delivery services, and transportation have to contend with a range of negative effects. Among these, cold stress is the most common – it occurs when the body cannot maintain its normal temperature, and can lead to hypothermia when left untreated. Beyond that, employees have to contend with additional risks like frostbite and trench foot, which can affect the extremities and cause severe tissue damage. Fortunately, there are many ways to mitigate the threat of cold stress on your employees, and most of them are easy to implement. Companies should keep these strategies in mind and train their workers accordingly in preparation for and throughout the winter months.
1. Practice Environmental Awareness
It may sound like simple common sense, but too often, workers are left to deal with hazardous conditions because they find themselves ill equipped to deal with unexpected or generally inclement weather. Perform a full evaluation of the worksite, focusing on potential risk areas that might be exacerbated by cold weather. On the micro scale, check weather forecasts regularly and notify your employees when severe weather conditions are on the horizon.
2. Provide Training for Workers
Ensure that your employees are empowered to take charge of their health with effective training resources. Workers should be instructed on how to recognize the symptoms of cold stress, which include but are not limited to shivering, fatigue, and the onset of numbness. Train your employees on how to handle more severe symptoms, and focus on a culture of health awareness.
3. Use Proper Clothing
We're all aware that extra coats and gloves keep us warm, but for workers facing extreme conditions, it's important understand the necessity of extra layers. Employees should be guided to wear layers of loose clothing, along with head, hand, foot, and face protection. These are the most sensitive parts of the body in the cold, so extra care must be taken to avoid frostbite.
4. Provide Emergency Supplies
Though it's especially essential in the transportation and delivery industries, all employers would benefit from offering emergency kits to their workers in cold weather. These helpful safety packages should include items like food, water, a flashlight, and road flares, as well as more obvious items like blankets and coats. Hand warmers are also very useful for employees who work outdoors for long periods of time.
5. Practice Safe Time Management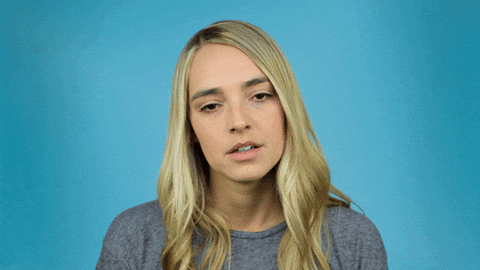 Fatigue is a common symptom of cold stress, and as workers grow tired in the cold, they become more likely to suffer an injury or make mistakes on the job. Supervisors should take care to monitor their staff and make sure that all workers are taking more frequent breaks than they would in warm weather to keep their body temperatures up and fatigue at bay.
6. Monitor High-Risk Employees
Cold affects us all, but for people who deal with certain health conditions on a regular basis, the danger is even greater. Some medications can hinder the body in maintaining a safe temperature, and conditions like diabetes, hypertension, and cardiovascular disease increase the worker's risk for injury or severe cold stress. Know your workers, understand their unique limitations, and schedule safe shifts and breaks accordingly.
7. Supply Helpful Food and Drinks
Food has a great deal to do with how our bodies handle environmental stress of any kind. When cold conditions approach, encourage your employees to eat warm, high-calorie foods, such as pasta or soup. Likewise, a hot thermos containing a non-alcoholic beverage can go a long way in helping a worker warm up on breaks or when dealing with the early symptoms of cold stress. Most importantly: make sure your workers stay hydrated.
8. Offer Illness Prevention Tools
Cold weather increases the risk of viral and bacterial illnesses such as the common cold or the flu. Workers who have access to sanitizers, tissues, and hand washing stations are less likely to become ill and miss time out of work.
9. Use the Buddy System
If possible, managers should assign workers in pairs during cold weather. Encourage your workers to keep an eye on each other, and stop work if they notice that a buddy is struggling with the cold or growing fatigued while working.
10. Encourage Fitness and Wellness
Though they may seem like separate issues, fitness does have an effect on how the body deals with cold conditions. Make physical wellness an ingrained part of your workplace culture, and teach workers how general fitness can help them prevent injuries and mitigate other stressors when winter comes around and they're asked to work in freezing temperature. Strength, stamina, and coordination exercises are beneficial year-round and will make winter that much easier to handle as a business.
By taking some simple precautions and encouraging your workforce to do the same, organizations can ensure that employees are safe during this season of severe cold temperatures and heavy snow.
Enjoy this article? Don't forget to share.
About the Author
Say Goodbye
to employees' pain, high healthcare and workers' compensation claims and costs.
Learn more